Armed Guard
Active Network Security Services provides armed guard services, reliable and experienced as required by various buildings, companies and event organizers in Malaysia. Our security guard services has undergone strict training and assessment in professionally protect the building, valuable items or escort thousands of money for banks.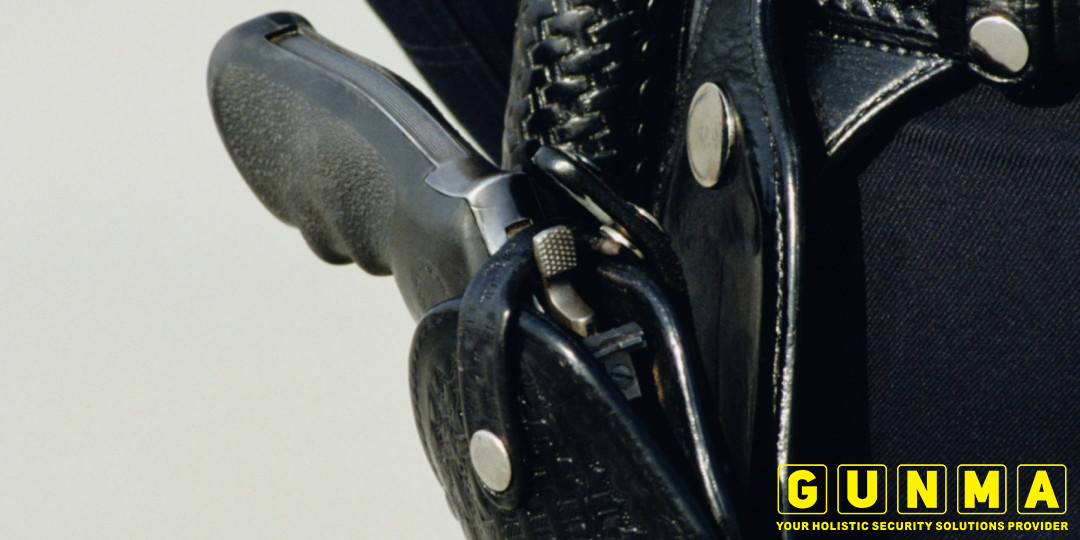 Every of our armed guard services, they are trained to properly used the firearms and are given license to carry weapon while on duty. All qualified security guard services managed by our company will be able to completely analyze any sorts of situation before taking any actions involving weapons, especially towards the public masses.
Other than secure the building's protection, GUNMA armed guard offers services in escorting valuable items such as money, jewelries, art works, valuable documents, treasured antique items or even important people.
Some of our security guard services have worked well to protect various important people at various events involving with large crowds as to prevent unwanted incident to happen during the whole event. Only during self-protection event, our armed guard will instantly to use lethal force towards the suspected person.
Prior to hiring the security personnel, we will conduct rigorous screening and assessment exercise. Only those who are physically fit and healthy (age range between 20 to 55 years old), disciplined and free from any criminal records are chosen. Once chosen, they are first required to undergo specialized security training and coaching to ensure that they are well presented and possess the ability to perform their duties and deal with the public in the best possible manner.
ADDRESS
HEADQUARTERS
No.1 Jalan Pusat Perdagangan, Bukit Emas 2-1,
Pusat Perdagangan,
Bukit Emas 2, 70450,
Jalan Tampin, Seremban,
Negeri Sembilan.
---

---
REGIONAL OFFICE SOUTHERN REGION
No.138-02, Jalan Adda 7, Taman Adda, 81100, Johor Bahru, Johor.
---
REGIONAL OFFICE CENTRAL REGION
No2-3 Jalan Puteri 4/2, Bandar Puteri, 47100 Puchong, Selangor.
---
REGIONAL OFFICE NORTHERN REGION
NO. 72, Tingkat 1, Jalan Tasek Mutiara 2, Bandar Tasek Mutiara, 14120, Simpang Ampat, Pulau Pinang.
---
REGIONAL OFFICE EASTERN REGION
No 23, Tingkat 2, IM 3/10, BIM Point, 25250 Kuantan, Pahang.
---
SABAH
No 18-0, Lot 38, Ground Floor, Jalan Berjaya 4, 88000 Kota Kinabalu, Sabah.
---
SARAWAK
No 304A, 1st Floor, Jalan Datuk Wee Kheng Chiang, 93450 Kuching, Sarawak.
---